One of the many amazing things about The Hamptons is the fresh food. With farm stands galore, the flavorful ingredients are endless. We searched East Hampton for the best summer ingredients for you to cook delicious meals with!
Tomatoes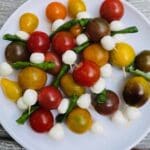 Fresh tomatoes are the perfect ingredient to add a pop of summer to any dish. No matter what your tomato preference is, East Hampton farmers markets have you covered. Try making these mini caprese kebabs as a delicious and easy appetizer! 
Berries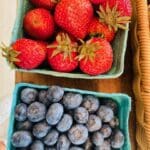 Fresh berries bring a delicious sweet flavor to any recipe. Whether you love berries in sweet or savory dishes, they are the perfect addition to any summer meal. Add a handful of berries to your breakfast for extra flavor and antioxidants, or enjoy them on the beach as a sweet and refreshing snack!
Corn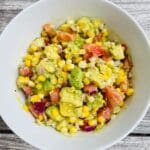 What's a summer barbeque without corn on the cob? Pick up fresh corn from a farm stand to enjoy a sweet flavor you can't find in the grocery store. Simply throw them on the grill or whip up a summer corn salad.
Watermelon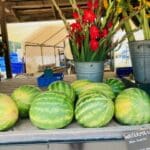 A fresh watermelon screams summer. East Hampton farm stands are the place to find a perfect watermelon that never disappoints. Cut it up and bring it to the beach as a refreshing snack, or add it into creative recipes. Make a watermelon, tomato and feta salad that is sure to be a hit.
Peaches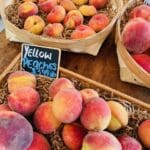 There is nothing like a fresh, juicy peach from an East Hampton farm stand. Enjoy eating a fresh peach for a sweet bite of summer. Try making your peaches into a delicious peach cobbler for a fruit- filled dessert your family is sure to love!